Top 6 Mortgage Tips for First-Time Homebuyers
Posted by Todd Sherman on Monday, August 12, 2019 at 8:07 PM
By Todd Sherman / August 12, 2019
Comment
If you're a first-time homebuyer, the mortgage process may seem intimidating. However, it doesn't have to with a little bit of knowledge and understanding. With that in mind, here is a look at six mortgage tips to educate you on the process before you even get started: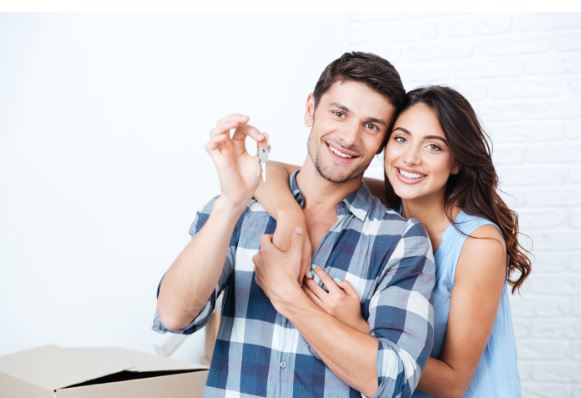 Study the mortgage types
Do you know what your choices are when it comes to different mortgage loans? Likely, if you have never been through the process before, you have little knowledge on the subject. However, it is something you can learn with just a little bit of research. Start by taking a look at the pros and cons of conventional vs. government-based loans and adjustable-rate vs. fixed-rate loans. The information should help you narrow down your best option. If you still have questions, reach out to a lender in the area. They should be able to walk you through all of your options.
Consider how long you'll live in the house
How long you plan on living in the house can be a big deciding factor on the type of loan you should get. For example, an adjustable-rate mortgage, with a lower interest rate up front, could be a great option if you plan to stay in the house for a few years while a fixed-rate is usually a better option long term.
Shop for the best rate
The interest rate on your loan is determined by your credit history and credit score, among other factors. Typically, when your credit is good, you will get a lower rate and, when bad, a higher rate. But, every lender is different. What do we mean by that? Each lender has a different comfort level. With that in mind, shop around and look for the best rate. One lender may offer you a lower interest rate than another.
Consider paying points
Points. What are points? A "point" is simply one percent of the loan amount. To lower your interest rate, consider paying some points upfront. Keep in mind; this is a great idea over the long term, but likely not a great idea if you aren't planning on staying in the home for more than five years.
Ask for advice
Talk to family members and friends who have been through the process. They likely have great advice and information that may be useful to your decision.
Factor in PMI
PMI, which stands for private mortgage insurance, is an increase in your monthly payments if your down payment is less than 20 percent. If you don't have 20 percent for a down payment, be sure to factor this cost, generally found on mortgage estimates from lenders, into your monthly budget as it can get pretty expensive. To avoid this cost, wait until you have enough money saved up to make a 20 percent down payment.
Need help locating a lender in the greater Austin area? Give us a call. We would be happy to connect you with a trusted professional in the area.