Small Budget Remodel Projects
Posted by Resident Realty on Friday, April 12, 2019 at 7:36 PM
By Resident Realty / April 12, 2019
Comment
A home improvement may be just the thing to increase your home's value. However, what you can improve depends entirely on your budget. If you don't have a big budget, but you're looking for something new, here's a look at some small budget remodel projects that offer an excellent bang for your buck:
Add a Sliding Barn Door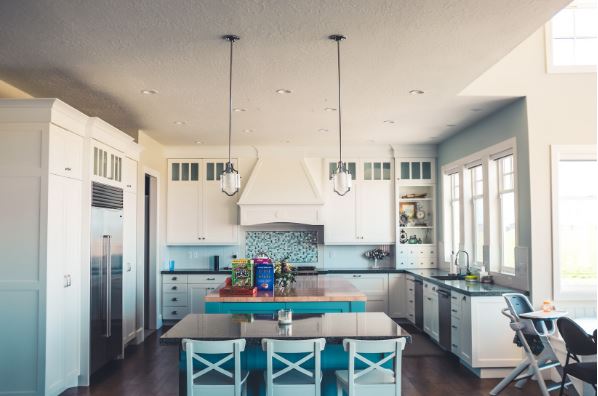 Doors are necessary to divide one room from another. However, they can often be extremely cumbersome to a small space. If you want to separate two rooms, without chomping up square footage, add a sliding barn door. The barn door accomplishes the goal of a regular door without losing valuable space.
Refinish Your Kitchen Cabinets & Update the Hardware
Is your kitchen space outdated? Spruce it up by re-facing or refinishing your kitchen cabinets and installing new hardware. New hardware is a minimal cost and can completely transform your kitchen.
Revamp Your Kitchen Backsplash
Add a tile backsplash to your kitchen to increase its appeal. Ceramic and porcelain are the go-to options here. If you are looking to save some money, stick to ceramic.
Install Under-Cabinet Lighting in the Kitchen
Illuminate your countertops by installing under-cabinet lighting in your kitchen – the chef in your family will thank you! As the project likely requires wiring and drilling into cabinets, we recommend hiring a professional for this project.
Upgrade Storage in the Laundry Room
Add a few shelves to the laundry room to increase functionality. Open shelves are perfect as they increase storage without making a space feel too crowded.
Swap Bathroom Fixtures
Replace fixtures in your bathroom, like the toilet, faucets, and shower head, with high-efficiency versions. Not only will swapping these fixtures increase the aesthetic appeal, but they will also save you money.
Add Crown Molding in the Living Room
For a luxurious look in your living or dining room, add some crown molding. Installing crown molding in one room of your home will add a "WOW" factor without a wow price tag.
Add a Fresh Coat of Paint
A new look may be as simple as adding a fresh coat of paint! Focus the repainting effort on the most visible rooms of the home, like the entryway, kitchen, living room or dining room. Oh, and stick to a neutral color, like gray, beige, taupe or cream! A neutral color scheme will make any space appear larger.
Replace the Front Door
Are you searching for the most significant return on investment? This is your project! According to Remodeling Magazine's Cost vs. Value report, replacing your front door with a new steel door results in an 86 percent return on investment at resale.

Several of these projects can be completed by the maintenance expert in your family, while some will require a professional. Would you like some contractor recommendations in the South Austin area? Give us a call! We would be happy to send you our vendor list.
Resources:
http://www.bhg.com/home-improvement/remodeling/budget-remodels/mini-but-mighty-remodels/