Reasons Fall is the Best Time to Buy a Home
Posted by Resident Realty on Tuesday, October 15, 2019 at 7:30 PM
By Resident Realty / October 15, 2019
Comment
What time of the year is the best for real estate? We're sure many of you said, "Spring." However, that might not be 100 percent accurate. While the spring market is the ideal time to sell your home…it turns out; it may not be the best time to buy a house. Why do we say this? Well, with less competition and lower home prices, fall might just be the season frontrunner for home buyers. What reasons attribute to fall being the best time to buy a home? Let's take a look at the top seven: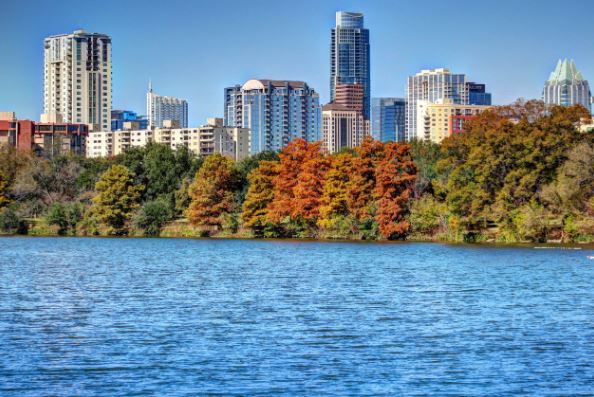 Lower home prices
Did you know October is the best time to snag a great deal on a new home? According to RealtyTrac's analysis of more than 32 million home sales in more than 15 years, October buyers paid 2.6 percent BELOW the estimated market value at the time for their homes. While 2.6 percent doesn't seem like much, it is more than you think! For example, if you're looking for a home worth $350,000 – 2.6 percent is a $9,100 discount. That discount can help you pay for any number of new homeowner expenses: closing costs, homeowner's insurance, monthly mortgage payments, moving expenses and more. If you can help it, wait until fall to begin shopping for a bargain deal!
Less competition
If they can help it, most home sellers will wait until spring to list their home. Why? Simple. It is the best time to get the highest market value for your home. With an increased number of homes on the market, there is also an increased number of buyers perusing. To avoid high competition for homes, avoid searching during this time. Instead, be patient and wait until the fall to buy a home. Less competition means more time to consider a home before putting in an offer and a lower likelihood of competing offers.
Worn-out home sellers
If a seller has their home on the market in the fall, it's usually because they don't have any other option. How does this benefit you as a homebuyer? As they have their home on the market out of necessity, they are probably in a position where they NEED to sell their home and are open to negotiating, resulting in a potentially better deal for you.
Did you know that sellers price their home higher in the spring? It's true. While some do sell, others remain on the market for one reason: they are priced above fair market value. As these homes often receive little attention in the spring, they will sometimes remain on the market until the fall. If they do, chances are the sellers are getting impatient and looking to sell their home fast – resulting in a better deal for you!
Holidays are around the corner
The holiday season is right around the corner. As a home seller, there is nothing worse than being in the middle of selling your home during Thanksgiving and Christmas. Why? Because instead of enjoying the holiday with friends and family, you have to accommodate home showings whenever a potential buyer would like to view your home. These home showings have the possibility of ruining holiday plans. If a home seller wants to get into a new home before the holiday season, they will likely be extremely motivated to get out of their current home FAST – possibly resulting in a great deal for you! Use this pre-holiday window (October) as an opportunity to find a new home for a great deal.
Year-end tax credits
While you don't buy a home for the tax benefits, it is a nice incentive. If you close a home at the end of the fiscal year, you might reap the benefits of some nice tax deductions: closing costs, property tax and mortgage interest.
Real estate agent has more time
Fewer buyers and sellers on the market allow your REALTOR® to dedicate more time to help you locate a home. More time with your REALTOR® gives you the opportunity to ask questions and view more homes.
Home improvement bargains
According to Consumer Reports, December is the best month to get a bargain on your home's major appliances: refrigerators, stoves, washers, dryers and more. If you are thinking you want to buy a home with the intention of fixing it up, waiting until the fall to buy and the winter to upgrade can save you a bundle of money! Bonus, the end of the year is also the best time to buy cookware and TVs.
Less competition, deals on home goods and lower home prices make fall the PERFECT time to buy a home. A little patience can go a long way.
Do you want to buy a home in the Austin area? Now is the ideal time to buy. Give us a call today to get more for your move.