How Your Kitchen Can Attract Buyers
Posted by Resident Realty on Tuesday, October 22, 2019 at 8:41 PM
By Resident Realty / October 22, 2019
Comment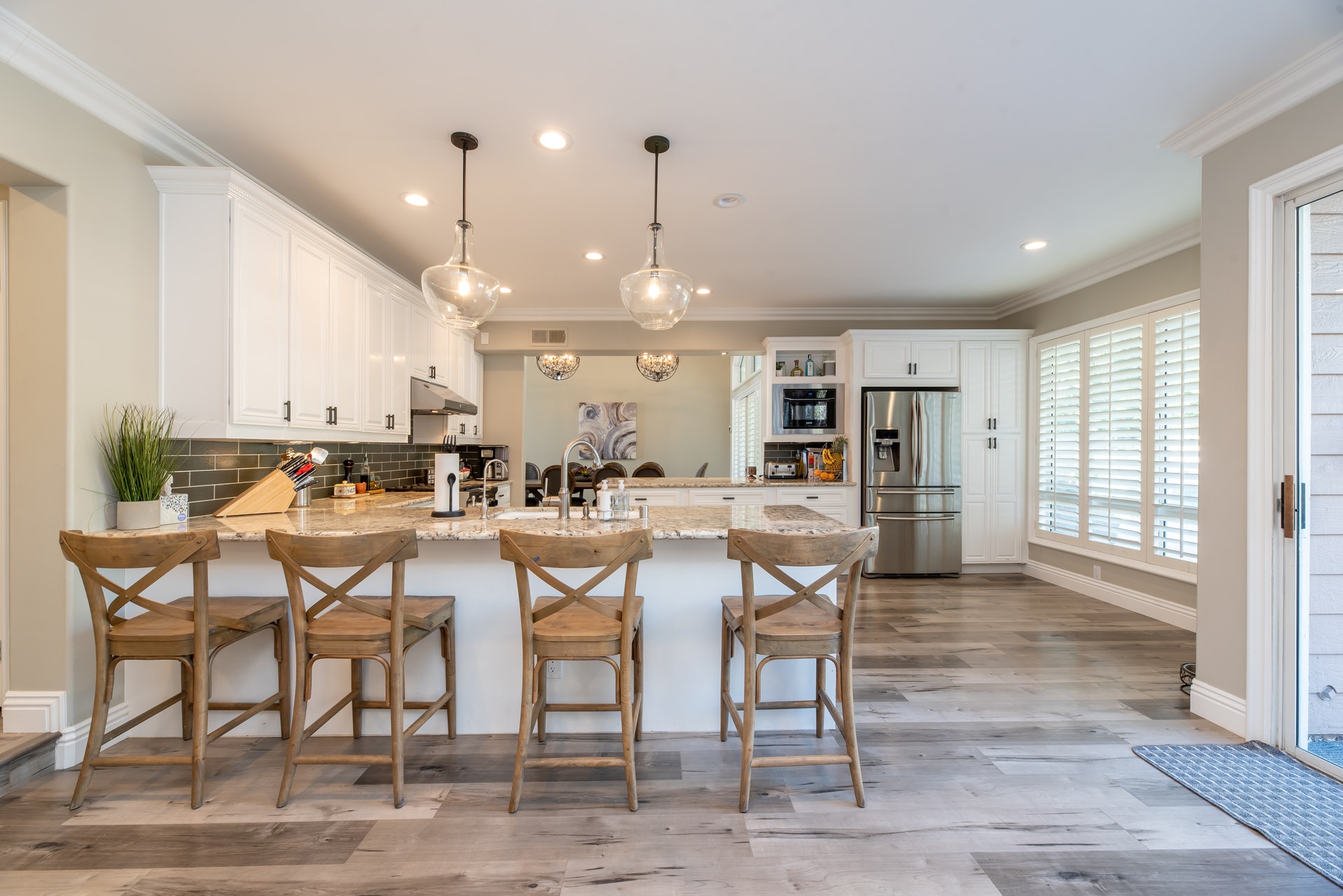 Just as the kitchen is the hub for many families, it's also one area of the home that prospective buyers are the most excited to see. If they can't see themselves in the kitchen, preparing dinners, making coffee, and getting holiday dishes together for large feasts, you may have difficulty selling your home. So, what can you do to make your kitchen seem less like a diamond in the rough and more like a one of a kind gem?
1. Get rid of trash and dirty dishes
This may seem like an obvious one, but it's smart to take out the kitchen trash before heading out of your home and before a showing happens in order to make sure no unpleasant smells linger. Give your guests a clear sink to inspect if they can imagine doing the dishes there.
2. No signs of pets
As much as you love your dogs, cats, birds, and all the other animals in the world, potential buyers may not share that same enthusiasm for them. It can be a major turn off to walk into a kitchen to see bird cages, dog bowls, or a litterbox. Don't give your guests any reason to draw their attention away from the overall inviting atmosphere of your kitchen.
3. Create as much space as you can
Buyers will be seriously considering the amount of counter space, cabinet space, and pantries, so be sure to have those areas as clear as possible. Keep the necessities out, but get rid of the extra clutter.
4. Clean appliances
Having a clean kitchen equates to having a clean home that has been well taken care of throughout the years in a buyer's mind. Expect people to open up your stove, microwave, refrigerator, etc. With that said, you can't just do a surface cleaning. You'll want to take it a step further to make sure everything sparkles and that your refrigerator and freezer are organized and don't contain anything that will gross out buyers.
5. Get rid of sign of pests
Bugs or rodents in the kitchen can be signs of major issues throughout the home and signal to potential buyers that they will face a lot of costs and time spent ridding the property of pests. Simply having rodent traps under the sink and bug spray laying around can make buyers turn away.
Simply taking a few extra steps to make your kitchen stand out can have a huge impact on the impression your home makes to buyers. You want to have guests craving to make breakfast for the family on Christmas morning in your kitchen. If you need any other tips on how to get your home sold, give our team a call! We're always happy to give you some advice.