9 Outdoor Home Maintenance Tips for Spring
Posted by Resident Realty on Thursday, March 7, 2019 at 7:44 PM
By Resident Realty / March 7, 2019
Comment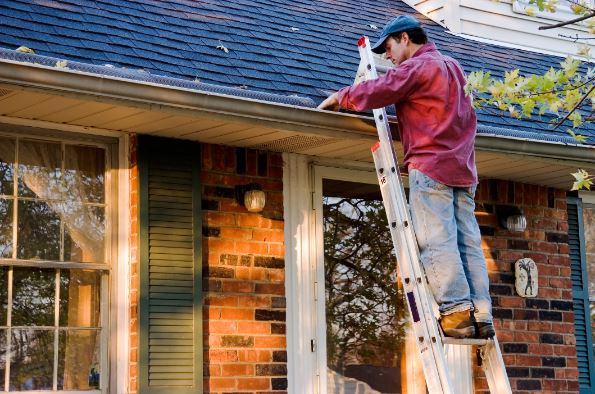 Winter can take a toll on your home. How do you know if your home withstood the harsh winter weather? By completing some regular maintenance projects. The only problem is…where should you start? Inspecting and repairing the following areas of your home will help ensure your investment stays in good shape for years to come:
Examine Roof Shingles
Hire a professional to inspect the roof for any lost or damaged shingles. If they find any issues, consider starting a budget for replacement.

Probe the Wood Trim
Take a screwdriver and probe the trim around windows, doors and decks. Repairs should be remedied now before the spring rains come.

Check the Gutters
Are your gutters loose or leaky? If so, consider repairing immediately as improper drainage can lead to water damage. Also, check to ensure the downspouts drain away from the home's foundation.

Use Compacted Soil
Fill low areas in your yard or near your foundation with compacted soil. This compacted soil can prevent rain damage to the foundation in the spring months.

Examine the Chimney
If your home has a chimney, examine it for signs of exterior damage. Also, call a certified chimney sweep to clean and inspect the flue.

Inspect the Concrete
Cracks and signs of movement in concrete slabs should be filled with concrete crack filler or silicone caulk.

Check Outdoor Faucets Inspect outdoor faucets for freeze damage by turning on the water and placing your thumb over the opening. A good rule of thumb: if you can stop the flow of water, your inside home pipes are likely damaged and need replacement.

Service the AC Unit
In Texas, air conditioning is oh-so-important – especially in the middle of summer! Hire a qualified heating and cooling contractor to clean and service your unit. Regular maintenance will ensure your air conditioner has a healthy and long life.

Check Power Equipment Check your lawnmower and other power equipment to make sure they are in working condition for the summer.

Need help locating a maintenance professional? We can help. Give us a call today.