25 Ways to Refresh Your Home for Spring
Posted by Resident Realty on Friday, March 1, 2019 at 8:22 PM
By Resident Realty / March 1, 2019
Comment
The warmer weather of spring has arrived in the Austin-area. A new season brings the opportunity to refresh your home. How can you bring the season inside? These tips will have your home bright and inviting in no time: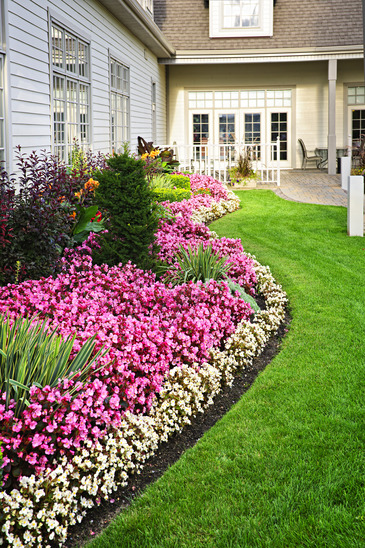 1. First, declutter!
2. Store away winter accessories: heavy blankets, dark pillows, etc.
3. Clean interior windows, mirrors and light fixtures
4. Dust baseboards, ceiling fans, furniture, etc.
5. Steam clean carpets, polish hardwoods and sweep/mop tile floors
6. Deep clean the grout: flooring, bathroom, etc.
7. Add some fresh flowers
8. Bring the scent of the season inside by incorporating spring-scented candles or wall plug-ins
9. Update your bedding to a lighter comforter
10. Update your throw pillows to bright colors of the season: yellow, pink, green, etc.
11. Brighten the home by opening the curtains - consider switching your heavier curtains for sheer panels
12. Rearrange the living room for a fresh look
13. Add floral accents: throw pillows, a wallpaper accent wall, garden wall art, etc.
14. Add a basket/bowl of fresh fruit on the kitchen counter – lemons, apples, bananas, etc.
15. Install a new showerhead
16. Swap in a new bath mat
17. Repaint your baseboards
18. Decorate with living plants – it is said indoor plans can improve people's moods
19. Upgrade to a smart thermostat – the upgrade can save you some money over the warm summer months
20. Hang a wreath on the front door
21. Set out a new welcome mat
22. Repaint your front door
23. Add some window boxes and plant spring flowers
24. Refresh your patio furniture with a fresh coat of outdoor paint
25. Brighten up your outdoor living space with some new lighting: lanterns, string lights, etc.
Are you refreshing your home for a spring sale? We can help with that, too. Contact us for details on how to stage your home to sell.