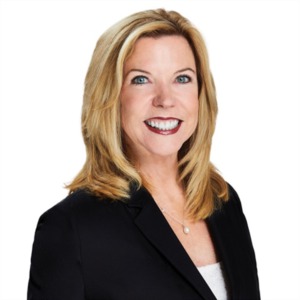 Sue Markim, REALTOR®
Sue's main goal in working with her clients is to make them feel at home and be extremely happy with the personal service that she provides. Sue will go above and beyond her client's expectations. She is passionate about learning, working diligently on staying informed on changes and market trends. She treats every client with respect, listening to every detail of their wants and needs. Whether it's buying, selling, or investing in property, Sue treats each transaction as if it were her own and strives for the best for each client's goals. Prior to real estate, Sue worked in the mortgage banking industry for over 4 years.
Sue was born and raised in Houston, Texas where she graduated Summa Cum Laude from The University of Houston with a degree in Business Finance. She started working in the real estate business in the early 80's and quickly became a top producing agent and broker. Sue and her husband, Dan, have loved living in Austin for over 15 years. They have recently become empty-nesters after their three children graduated from Lake Travis High School and turned their home into a "House Divided" between Texas A&M and the University of Texas. Sue is passionate about the community and culture that make up the city of Austin.
Texas Real Estate Commission Information About Brokerage Service
Testimonials
Sue Markim was absolutely amazing to work with. She helped us find exactly what we were looking for in the quality of home and she helped us get the best price for it. I don't believe anyone could have done more for us. I highly recommend Sue.
Jantzen Slaughter
We loved working with Sue Markim throughout our first home purchase process. We felt like she always had our best interest at heart and made sure the builder was on top of everything. I will certainly recommend her to my friends and family in the Austin area. We loved her enthusiasm and energy!
Myra Peña-Delgado
Sue Markim and her team helped my family and me find the home we've been dreaming about at the best price. She has earned my confidence and trust. If you're looking to buy or sell your home, please give Sue a call. I promise you'll be glad you did.
Danielle D.
We had a lovely experience with Sue and were so happy to have her on our team! She definitely exceeded our expectations, and we would recommend her to anyone. Sue put us in touch with our mortgage lender which worked out great for us, and we knew she was always ready to go the extra mile for us when needed.
Kathryn Chalfant
As background, my dad was a professional realtor/broker for 25 years and I have personally bought/sold close to 100 homes in Texas (primarily Houston) over the past 15 years. I have bought and sold properties with just an attorney and tried a number of the 1% listing agencies but continue to prefer using a true professional realtor. My observation is that not all realtors are the same and you don't always get what you paid for. Sue has been a dear friend to the Duffy's for 15 years and we consider their family a mere extension of our own. Although there was some reluctance to use a friend which may jeopardize our friendship, I had confidence that Sue would represent me and my objectives well. Buying and selling houses is emotional, to say the least. What I found in Sue was her willingness to take the time to understand our goals (smaller house, simpler lifestyle, quality of home, location/location/location) at the beginning of the process. This investment in time made our search process much more efficient and enjoyable. She provided real counsel compared to just trying to sell us a house. What simply amazed me was her focus on the details and her pleasant persistence with all parties to move everything along until the closing was complete. She handled herself very well under pressure being a counselor/intermediary between us, the buyer, mortgage company, and title company. All deals have "bumps" along the way and Sue hit them head-on in an honest, courteous, and persistentmanner, unlike most realtors I have worked with in the past. On the selling side, Sue knocked this out of the park as well. I would not hesitate to tell others how great she was to work with. Sue was laser-focused on making sure our house was ready to sell and her marketing of the property was first class. One of the best tests of a great realtor is their finesse in explaining to the homeowner that their "castle" needs a fewupdates/modifications. Although our property was in very good shape, she did an excellent job telling us how to improve the marketability of our home to maximize our selling price. She acutely understands the importance of and the execution behind the initial selling launch of a property. The website, the brochures, the staging, and the Open House made this house easy to sell on its first weekend. In summary, if you are buying or selling a home, Sue Markim is a talented professional. I highly recommend her to others and would expect that her clients will return time and again to work with her. Sue earns every dollar she is paid.
Tim Duffy
More Testimonials