Matthew Redden
REALTOR®, CHLMS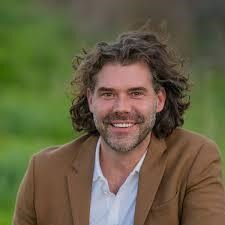 Although Matthew Redden earned his real estate license in 2000, it wasn't until moving to Austin from New York City in 2009 that his interest in real estate really blossomed. Matthew instantly fell in love with what he calls "the spirit of the city" – the passion Austin residents have about living here. For him, real estate provides the perfect opportunity to be an active member of the Austin community. He has an appreciation of modern architecture and design, and the way they beautify the city's buildings and surroundings.
While Matthew has held various jobs over the years, they have all been very people- and service-oriented. He enjoys listening closely to clients' needs and then helping them search efficiently and effectively for their new home. What he likes most about being in real estate is that it centers around the "business of people" and building lifelong relationships with clients.
Being a stage actor with Zach Scott Theatre has enabled Matthew to immerse himself in Austin and get to know many of the people who live here. When he's not acting or selling real estate, he likes to read, practice yoga, and train for triathlons, while taking advantage of the active lifestyle the city's lakes and hill country afford its residents. He also volunteers for the Human Rights Campaign Federal Club, Preservation Austin Waterloo Circle, Austin LGBT Chamber of Commerce, Hill Country Ride for AIDS, and is on the Board of Directors for Ballet Austin. He is licensed by the National Association of Realtors®, the Texas Association of Realtors®, and the Austin Board of Realtors®. Matthew is a Certified Luxury Home Marketing Specialist®.