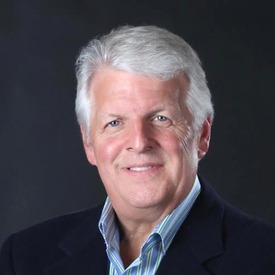 About Larry
Serving Wimberley, Austin, and Central Texas

Whenever I am asked why I enjoy working in real estate, I respond that it's a natural reflection of what captures my vision and passion. From the minute I first visited Austin 25 years ago, I knew I would make this area my home. I loved the vibe here as it is spirited, intelligent, and diverse and there is a living style to suit everyone.

I enjoy mining for the next property gem. Most clients want something a little different, something out of the ordinary. I get a huge kick out of finding those one-of-a-kind places that make people say, This home is me. I want to live here!

My education and background in television and marketing successfully prepared me for the world of real estate. When I list a home, I pay attention to how a particular property is going to look to a potential buyer. I understand how the subtleties in words and images can reflect the value of a property. I want my listings to pop, to stand out.

Because the internet enables today's buyers to search for properties on their own, a good realtor goes beyond simply listing the property on the MLS. I am conscious of the power of today's social media platforms such as Facebook, Twitter, and Instagram and I make sure my listings are exposed there as well. My primary goal is to generate calls, showings, and ultimately the highest possible offer in the shortest possible time.

I stick to a few basic rules that have served me well. I stay out of judgment. My client base includes every taste under the sun. I listen carefully to my clients. I do my homework and pay close attention to the current market, property values, evolving neighborhoods, and communities. I believe success comes from respecting people and treating them well.

When I m not showing or listing real estate, one of my favorite escapes is hiking and exploring our abundance of cliffs, trails, and streams. I make my home where those creeks and rivers run wild.