Kristine Eilertson
REALTOR®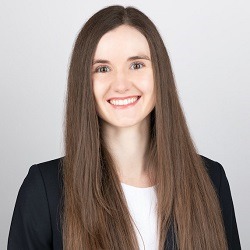 Kristine Eilertson was born and raised in Salt Lake City, Utah and is now a full-time resident of Austin, Texas. 

Kristine attended culinary school and after graduation, she began working in the food service industry. Pursuing her passion for cooking, baking, and all things food, Kristine worked her way into the industry and became a manager, before then opening her own restaurant and serving as the owner and CEO.

Kristine's determination, background in sales, love for homes, and creative eye for aesthetics & design, made her transition into real estate a natural next step.  She loves keeping busy while providing her clients with world-class customer service through communication, efficiency, listening, and delivering them their desired results. Her passion for homes and people keeps her motivated and loving working in real estate.

When Kristine is not working, she enjoys reading, socializing with friends, learning new things, and keeping an active lifestyle while spending time outdoors.